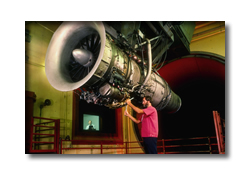 In order to provide our clients with the perfect supplemental staffing solution, Freshlink draws from established relationships with leading companies that specialize in technical personnel.
Freshlink can provide talented and experienced employees who have the skills that drive today's aviation industry. Our sources have over 2,200 employee assignments each year. Our contract maintenance support packages are designed to help our clients improve productivity, reduce defects and increase the return on their investments.

As members of the National Technical Services Associations (NTSA) and the Society for Human Resource Management (SHRM), our team knows the meaning of quality and we demand it.

With on-going project placement of A&P Mechanics to Boeing, Teledyne Aeronautical Apache Helicopters support, and Major Overhaul Sites worldwide, Freshlink has the Manpower resources to serve you.
For more information e-mail us at: manpower@freshlinkltd.com