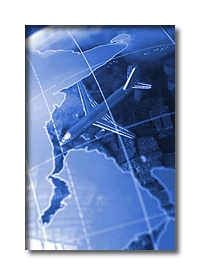 Freshlink offers both custom and off-the-shelf IT solutions tailored to the aerospace community. With a staff comprised solely of aerospace professionals we deliver cost-effective, sophisticated and time sensitive solutions to mission critical environments.
Freshlink expertise ranges from MRO and line stations through the military and commercial OEM sectors. Our commitment to the integrity of internal processes, coupled with process enhancements inherent to the internet, ensures that training time is kept to a minimum and that the end users of the software have a voice in its' development.
Our IT solutions are ideal for multinational and multi-location organizations - and offer a rapid return on investment, standardization of business practices and accounting procedures. In short, our software platforms serve dual roles of increasing productivity while integrating dispersed organizations.
Feel free to contact us regarding your IT needs.
For more information e-mail us at: itsolutions@freshlinkltd.com