We supply fully certified parts for a wide range of fixed-wing and rotary-wing aircrafts. Meeting the needs of newer as well as earlier models still in use throughout the world.
Freshlink
has an extensive parts network to draw upon as well as partnerships with OEM and PMA manufacturers throughout the Airline Industry.
As a distributor we ensure that the parts sold by us satisfy the customer's requirements and the documentation accurately reflects the criteria identified in the purchase order. All airworthiness approvals meet the FAA and other aviation authority standards.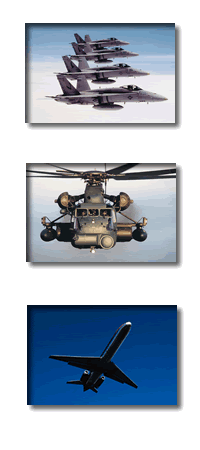 The following are a few of the aircraft we support:
FIXED WING


C130 Hercules
C17 Globemaster
C5 Galaxy
F-15 EAGLE
E-3 Sentry
F-5 Tiger




ROTARY WING

AH-64 Apache
CH-46 Sea Knight
UH-1 Huey




COMMERCIAL AVIATION

A vast array of commercial
aircrafts are supported including:
United States, European, Asian,
South American and Canadian
models.
For more information e-mail us at:
aircraftparts@freshlinkltd.com